ENGLISH - ITALIAN TRANSLATIONS

To order your translations services, first call us at (708) 453-1108 to discuss your request and to find out the time required to translate your documents.  

Also call us to receive a quote for translations from ITALIAN into ENGLISH as they are different from those listed below.

CLICK ON THE "CATEGORIES" LINK BELOW TO FIND THE DOCUMENT YOU NEED TRANSLATED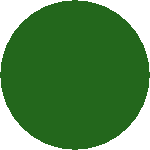 If your documents require an "Apostille" certification, we will take all your certified Illinois documents to the Secretary of State in Chicago and request the certification for you.
Similar Products