ENGLISH - ITALIAN TRANSLATIONS

To order your translations services, first call us at (708) 453-1108 to discuss your request and to find out the time required to translate your documents.  

Also call us to receive a quote for translations from ITALIAN into ENGLISH as they are different from those listed below.

CLICK ON THE "CATEGORIES" LINK BELOW TO FIND THE DOCUMENT YOU NEED TRANSLATED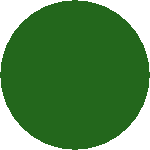 Product Detail:
This is a 15-minute time fee. To purchase, click the "add to cart" as many times to reach the number of minutes you need. Your are welcome to purchase only the first 15 minutes before the beginning of the phone conversation and pay the balance after the phone conversation is concluded.