ENGLISH - ITALIAN TRANSLATIONS

To order your translations services, first call us at (708) 453-1108 to discuss your request and to find out the time required to translate your documents.  

Also call us to receive a quote for translations from ITALIAN into ENGLISH as they are different from those listed below.

CLICK ON THE "CATEGORIES" LINK BELOW TO FIND THE DOCUMENT YOU NEED TRANSLATED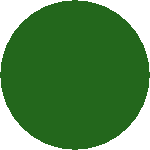 DIVORCE DECREE/NON APPEAL (one page certificate)
The fee is for a single page certificate. To purchase, just click the "add to cart"